ALLWEILER is known as a competent developer and producer of individual pumps and complete pump systems. We work together with major planners and suppliers of power plants, renowned system builders (OEM''s) and end users in the power generation industry.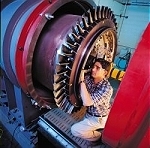 ALLPOWER® products from ALLWEILER offer a wide range of usage:
Unloading, transfer and forwarding stations

Industrial burner systems

Fuel and water injection into gas turbines

Fuel feeding

Injection, lube-oil, lifting, sealing-oil and coolant pumps

Flue gas desulfurization.

ALLWEILER will steadily expand its position of leadership in the global Power Generation market by offering builders and operators of powerplants a continuous line of innovative products and special services.

ALLPOWER:
The Best Pump at the Core of Every Power Plant